Creating a cosy and inviting bar
There are all sorts of reasons why people head to the bar during the evening or at the weekend, but one of the most common is to relax and unwind while escaping from the stresses of daily life. While a good drinks menu and friendly staff are an important part of creating this effect, the decor of the bar is a key area that some new bar owners overlook when they are setting up their first establishment. However, getting this wrong could prove far more costly than a poor drinks menu or staff training issues, which are generally easier to fix. That's why it's well worth taking note of this guide and opening a bar that people will want to come back to again and again.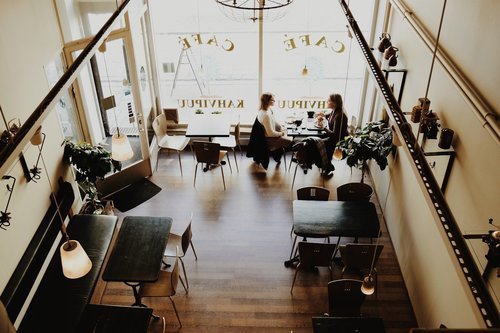 What goes on the walls
Choosing the right colours is very important. To create a comfortable and inviting space use pale browns and blues, bright colours tend to distract and lead to a funky and fun atmosphere atmosphere but not one that invites people to kick back and forget about their troubles. Feature walls are a good idea for bar owners who can't afford bespoke wallpaper for every surface. They also avoid any wallpaper choice becoming overpowering and distracting customers.
Floor coverings
Carpets may seem like a cosy and inviting choice but they can be a nightmare to keep clean, requiring frequent vacuuming during the day which is likely to be irritating and distracting for your customers. Instead, consider using rugs to brighten up the space. In many bars, round rugs can be an especially good choice as they break up the space well. They are also easy to keep clean and many can even be put through a washing machine should the worst happen!
Other decoration ideas
While it's best not to go over the top so that there is still plenty of room for food and drink, table decorations can be a great way of freshening up a space. There are many low-cost options that are easy to change on a regular basis to keep a bar new and interesting. Changing the decor slightly with each new season or even every month can be a very effective idea.
Lighting is also very important in a bar. Take some time to consider how the lighting that you choose can make everything look its best. LED lighting is also a great idea and can be used to cast various colours over a room and improve the general atmosphere.
Taking some time to plan and try out the decor of a bar before opening it is a great idea and is likely to help ensure success after opening.